PeproMene Bio, Inc is a clinical-stage biotech company in Irvine, California. We are committed to developing novel therapies to treat cancers and immune disorders. Our BAFFR CAR-T therapy program is based on a novel antibody targeting the B-cell Activating Factor Receptor (BAFF-R) discovered by Dr. Larry Kwak's team at MD Anderson Cancer Center, Houston, Texas, and City of Hope National Medical Center, Duarte, California.
BAFF-R is a tumor necrosis factor receptor superfamily member specifically involved in B lymphocyte differentiation and mature B-cell survival. It is a potential new tumor target for treating B-cell malignancies. Our lead candidate, BAFFR CAR-T Cells (PMB-CT01, also named as PMB-101) is a novel CAR T cell therapy which has shown synergistic activity in CD-19 resistant or relapsed animal models in preclinical trials (Science Translational Medicine). PMB-CT01 is currently being investigated in treating relapsed and refractory B-cell acute lymphoblastic leukemia (B-ALL) and B-cell Non-Hodgkin's lymphoma (B-NHL) in phase 1 clinical trials.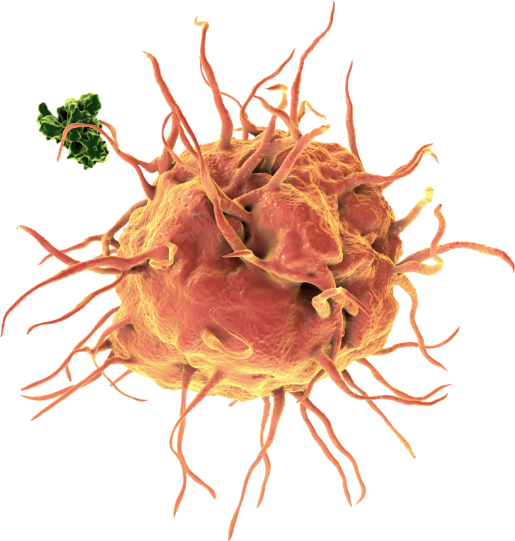 PeproMene Bio's mission is to develop innovative therapies that will improve the lives of patients with cancer and immune disorders. And to bring cutting-edge therapies like BAFF-R CAR-T to market for patients with unmet medical needs.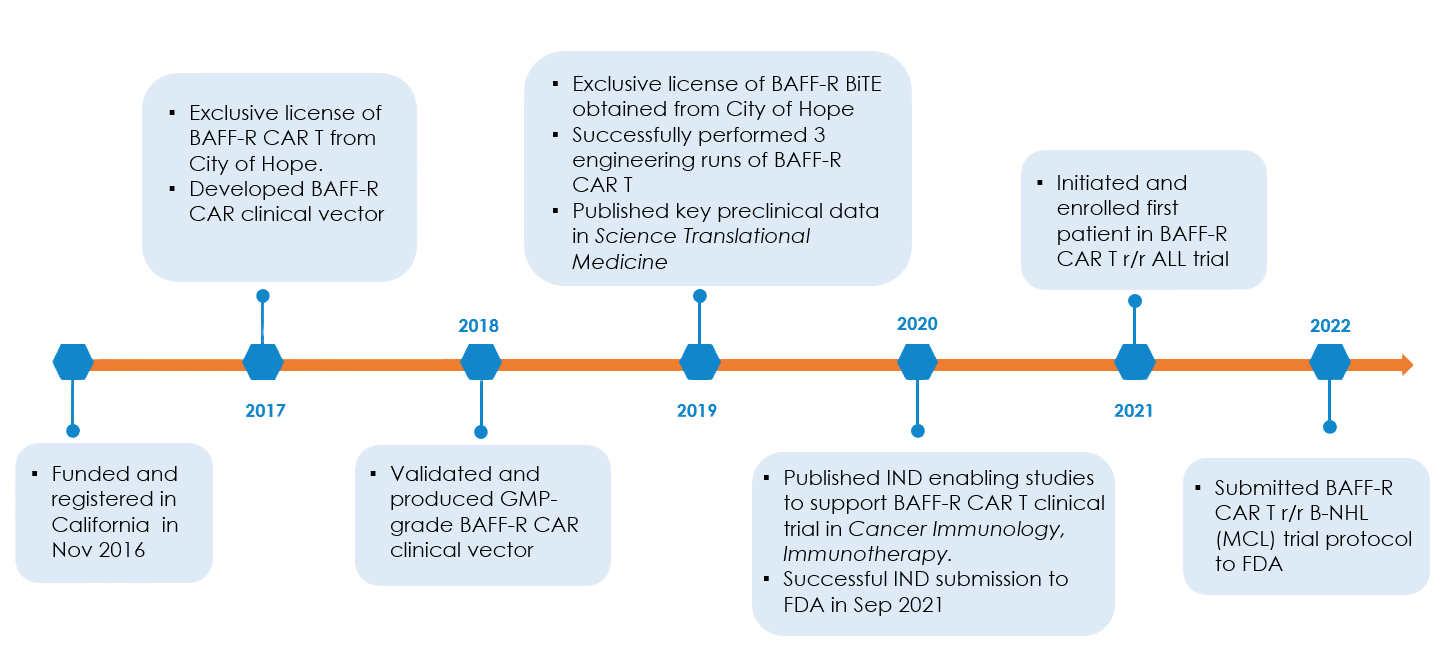 Dong Z, Cheng WA et al (2020) Antitumor efficacy of BAFF-R targeting CAR T cells manufactured under clinic-ready conditions. Cancer Immunol Immunother. 69(10): 2139–2145.
Qin H, Dong Z, Wang X et al (2019) CAR T cells targeting BAFF-R can overcome CD19 antigen loss in B cell malignancies. Science translational medicine. 11:eaaw9414.
Qin H, Wei G, Sakamaki I et al (2018) Novel BAFF-receptor antibody to natively folded recombinant protein eliminates drug resistant human B-cell malignancies in vivo. Clin Cancer Res 24:1114–1123.